Training for the High-End Fight: The Strategic Shift of the 2020s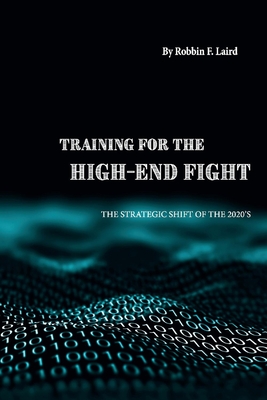 Training for the High-End Fight: The Strategic Shift of the 2020s
Out of Stock In Store (Click to Order)
"Training for the High-End Fight" highlights the essential strategic shift for the US and allied militaries from land wars in the Middle East to the return of great power competition. The primary challenge of this strategic shift will be the need to operate a full spectrum crisis management force. That means training a force capable of delivering the desired combat and crisis management effect in dealing with 21st century authoritarian powers.

This reset in combat approach is pivotal to enhancing our escalation management skills and for protecting the liberal democracies against 21st century authoritarian powers. Informed by interviews with officers at a number of US war fighting training centers, readers will discover the future of 21st Century combat, and how our forces are preparing for it.
A long-time analyst of global defense issues, Robbin Laird has worked in the U.S. Government and several think tanks, including the Center for Naval Analysis and the Institute for Defense Analysis. He is a Columbia University alumnus, where he taught and worked for several years at the Research Institute of International Change, a think tank founded by Dr. Brzezinski. He is a frequent op-ed contributor to the defense press, and he has written several books on international security issues.

Dr. Laird has taught at Columbia University, Queens College, Princeton University, and Johns Hopkins University. He has received various academic research grants from various foundations, including the Fritz Thyssen Foundation, the United States Institute for Peace, etc.

He is the editor of two websites, Second Line of Defense and Defense.info. He is a member of the Board of Contributors of Breaking Defense and publishes there on a regular basis. He is a regular contributor to FrontLine Defense, as well.

He is a frequent visitor to Australia where he is a Research Fellow with The Williams Foundation in supporting their seminars on the transformation of the Australian Defence Force. Recently, he has become a Research Fellow with The Institute for Integrated Economic Research-Australia. The Institute is focused on a number of key macro social/defense issues which revolve around establishing trusted supply chains and resiliency in dealing with the challenges posed by the 21st century authoritarian powers.
ISBN: 9781098350758
ISBN-10: 9781098350758
Publisher: BookBaby
Publication Date: 03/30/2021 - 12:00am
On Sale: 03/30/2021 - 12:00am
Pages: 218
Language: English
Categories