The Fighting Soul: On the Road with Bernie Sanders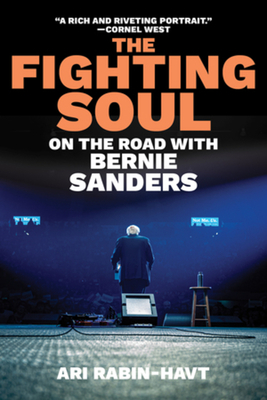 The Fighting Soul: On the Road with Bernie Sanders
Out of Stock In Store
"[Rabin-Havt] offers an intimate portrait of his cranky boss, writing about everything from Sanders's famous mittens, to his love of picket lines and Motown songs, to his distaste for 'the inane droning of cable news commentators,' to his prescient fear that Donald Trump was 'nuts' and would upend democracy." —Maureen Dowd, New York Times
The Fighting Soul
is an unforgettable chronicle of life on the road with Bernie Sanders and the first in-depth portrait of this fiercely independent, and famously private, left-wing firebrand. As a close advisor and deputy campaign manager on Sanders's most recent presidential campaign, the tireless Ari Rabin-Havt spent more hours between 2017 and 2020 with the Vermont senator than anyone else.
The Fighting Soul
is a behind-the-scenes account of Sanders's run, including his heart attack in Las Vegas, his notorious debate encounter with fellow progressive Elizabeth Warren, and a momentous private conversation between Sanders and Barack Obama. Revelatory and heartfelt,
The Fighting Soul
depicts the rare politician motivated by principle, not power.
Ari Rabin-Havt served as deputy campaign manager on Senator Bernie Sanders's 2020 presidential campaign and was a Sanders aide from 2017 to 2021. His writing has appeared in the New Republic and the Washington Post, among other publications, and he lives in Washington, DC.