Into The Dim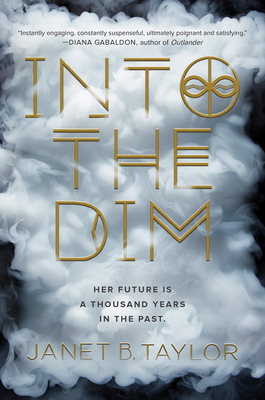 "Instantly engaging, constantly suspenseful, ultimately poignant and satisfying. Loved it!"--Diana Gabaldon, author of the #1 New York Times bestselling Outlander series

When fragile, sixteen-year-old Hope Walton loses her mom to an earthquake overseas, her secluded world crumbles. Agreeing to spend the summer in Scotland, Hope discovers that her mother was more than a brilliant academic, but also a member of a secret society of time travelers. And she's alive, though currently trapped in the twelfth century, during the age of Eleanor of Aquitaine. Hope has seventy-two hours to rescue her mother and get back to their own time. Passing through the Dim, Hope enters a brutal medieval world of political intrigue, danger, and violence. A place where any serious interference could alter the very course of history. And when she meets a boy whose face is impossibly familiar, she must decide between her mission and her heart—both of which could leave Hope trapped in the past forever.      
The 2013 winner of the coveted #PitchWars, Janet B. Taylor has four years' experience writing web content for a major television network fan site (CBS) that garners over a hundred thousand hits a day. Janet travels extensively to those places where her novels are set, often roaming around at night to commune with the famous historical figures about whom she loves to write. She is a member of several writing organizations, including the SCBWI and the Historical Novel Society, and lives in a tiny town in Arkansas with her family. Visit her at janetbtaylor.com and on Twitter at @Janet_B_Taylor.