Forged by Reading: The Power of a Literate Life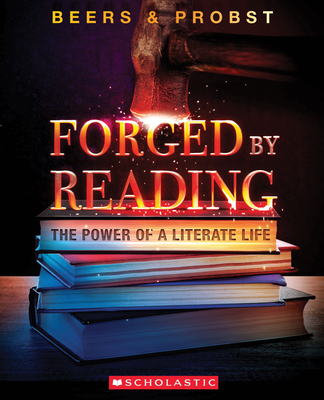 Forged by Reading: The Power of a Literate Life
Out of Stock In Store
Bestselling authors Kylene Beers and Robert E. Probst expand the vision of what it means to be an independent reader in our schools and in our nation by challenging our concepts of literacy.
In an educational climate dictated by standards, tests, and mandates, Beers and Probst offer a needed vision of the interrelated nature of literacy and democracy, while they inspire us to do the hard work. Divided into three parts—Change, Power, and Hope—each section of the book helps us reenvision a world where all experience the power of a literate life.
Robert E. Probst, Ed.D., is an author and consultant to schools nationally and internationally. He speaks to administrators and teachers on literacy improvement, particularly issues surrounding struggling readers and meeting standards. Bob is Professor Emeritus of English Education at Georgia State University and has served as a research fellow for Florida International University. He is co-author with Kylene Beers of Disrupting Thinking (Scholastic).
Kylene Beers is an award-winning educator and co-author, with Robert E. Probst, of Disrupting Thinking (Scholastic). She is a past-President of the National Council of Teachers of English, received an NCTE Leadership Award, held a reading research position in the Comer School Development Program at Yale University School of Medicine, and has most recently served as the Senior Reading Advisor to the Reading and Writing Project at Teachers College, Columbia University.