Double Clique: A Wish Novel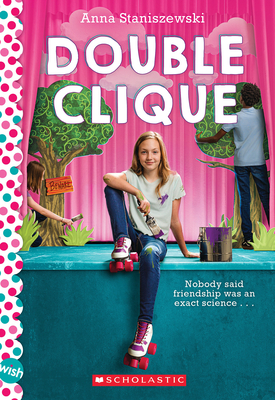 Double Clique: A Wish Novel
Out of Stock In Store
From middle-grade darling Anna Staniszewski comes the story of a girl who might just have friendship down to a science.
Friendship? Just add science . . .
LB messed up. Even though her best friend, Kat, says she's forgiven her for that whole using-science-to-make-herself-popular thing, things are still pretty weird between them. Then the bully from their old school, Courtenay, shows up -- pretending to be nice! Worst of all, Kat seems to . . . like Courtenay? Just when she thought things were getting back to normal, LB's friendships are more confusing than ever!
She needs a new hypothesis, and fast, to revamp her relationship with Kat before Courtenay can ruin everything again. Sure, LB has never seen a superhero movie or drawn a comic, and LB has definitely never done roller derby before -- but if Kat likes those things, why not try? As she steps out of her comfort zone and into Kat's, LB discovers a world of new adventures. Maybe her first experiment started this mess, but her second plan is sure to fix it! Will her two wrongs make a right?
Born in Poland and raised in the United States, Anna Staniszewski grew up loving stories in both Polish and English. She was a Writer-in-Residence at the Boston Public Library and a winner of the PEN New England Susan P. Bloom Discovery Award. Anna lives outside of Boston, Massachusetts, and teaches at Simmons College. When she's not writing, Anna spends her time reading, eating chocolate, and challenging unicorns to games of hopscotch. You can visit her at annastan.com.