The Heartstopper Yearbook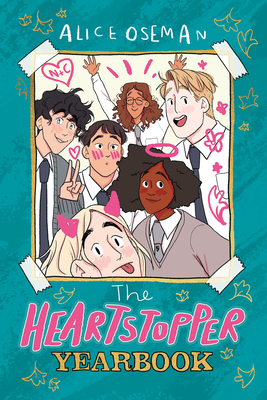 The Heartstopper Yearbook
Likely On Our Shelves
A full-color companion book for fans of Alice Oseman's bestselling Heartstopper series.
Now streaming on Netflix!
The Heartstopper Yearbook is packed full of exclusive content from the Heartstopper universe: never-before-seen illustrations, an exclusive minicomic, character profiles, trivia, and insight into Alice Oseman's creative process, narrated by a cartoon version of Alice herself. In full-color for the first time, this companion book is perfect for fans of Heartstopper!
Alice Oseman was born in 1994 in Kent, England, and is a #1 New York Times bestselling writer and illustrator. She is the creator of the popular Heartstopper series, which is now streaming on Netflix as a live-action TV show. Alice is also the author of four YA novels: Solitaire, Radio Silence, I Was Born for This, and Loveless. Visit her online at aliceoseman.com.