Introducing Fashion Theory: From Androgyny to Zeitgeist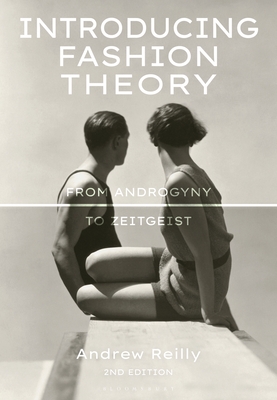 Introducing Fashion Theory: From Androgyny to Zeitgeist
How does a style become a fashion? Why do trends spread and decline? Introducing Fashion Theory explores these questions and more to help you quickly get up-to-speed with fashion theories, from scarcity to conformity, through clear practical examples and fascinating case studies.

This second edition, re-titled from Key Concepts for the Fashion Industry, includes expanded coverage on cultural appropriation, corporate greenwashing, and the criminal world of counterfeit goods.

- Illustrated examples, from Apple's post-postmodernist iWatch to Savage X Fenty's body image message on diversity


- Covers core fashion theories, from trickle-down to trickle-up, to political dress and conspicuous consumption


- Filled with learning activities, key terms, chapter summaries, and discussion questions to inspire and inform.
Andrew Reilly, PhD, is an Associate Professor of Fashion Design and Merchandising at University of Hawaii, Manoa, US.
ISBN: 9781350091900
ISBN-10: 9781350091900
Publisher: Bloomsbury Publishing PLC
Publication Date: 12/10/2020 - 12:00am
On Sale: 12/10/2020 - 12:00am
Pages: 160
Language: English
Categories