Mandala Coloring Book: Fabulous Images to Free Your Mind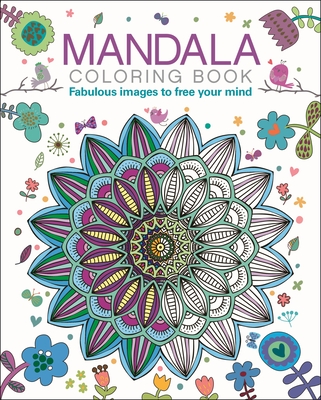 Mandala Coloring Book: Fabulous Images to Free Your Mind
Likely On Our Shelves
Mandalas are used universally to unlock potential and promote positive states of being. This collection includes over 60 calming mandala designs to color which will inspire creativity and soothe the mind.

Intricate and intriguing, mandalas are representations of the cosmos and quite capable of taking you to another world. This wonderful coloring book features mandala designs from of various styles and levels of complexity for you to personalize and make your own.
- Includes 60 designs
- Printed on thick, high-quality paper
- The images appear on single-sided pages to prevent bleed-through Each line drawing can be completed with colored pencils, pens, markers or felt-tips, whatever medium works best for you. So choose your shades and fill these gorgeous designs with color.
ABOUT THE SERIES:
The bestselling
Sirius Creative Coloring
series brings together delightful coloring books designed to relax the mind and inspire creativity. Printed on thick, high-quality paper, these bold and beautiful artworks present a wonderful coloring challenge.
Tansy Willow is a bestselling coloring book compiler with a taste for all things bold, beautiful and perfect for coloring. From intricate mandalas to stunning landscape scenes, she selects designs that inspire a sense of peace and wonder and tap into the mindful benefits of coloring. She is based in London, UK.
ISBN: 9781398812666
ISBN-10: 9781398812666
Publisher: Sirius Entertainment
Publication Date: 03/30/2022 - 12:00am
On Sale: 03/01/2022 - 12:00am
Pages: 128
Language: English
Categories