The Waffen-SS: The Third Reich's Most Infamous Military Organization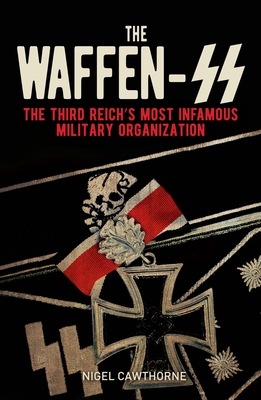 The Waffen-SS: The Third Reich's Most Infamous Military Organization
Out of Stock In Store
The best political weapon is the weapon of terror. Cruelty commands respect. Men may hate us. But we don't ask for their love - only for their fear - Heinrich Himmler, leader of the Waffen-SS.
The Waffen-SS were the armed division of the feared
Schutzstaffel
, and the private army of Adolf Hitler. They developed a reputation as brutal soldiers, willing to carry out any order, no matter how terrible. Fanatically devoted to Nazism and unswervingly loyal to the F hrer, they were committed some of the most horrific atrocities of World War II as they sought to enforce the racial policies of the Nazi state. In this unflinching and engrossing account, Nigel Cawthorne provides a detailed look at one of the most chilling organizations ever conceived by the human imagination. He examines their elite position under the Nazi regime, the superior weapons they were afforded, their involvement in the murderous crimes of the Holocaust, and the way they thrust their claws into every aspect of German life. Illustrated with reportage photographs, this is the story of the rise and fall of one of the most evil organizations the world has ever seen.
Nigel Cawthorne studied at University College, London, where he gained an Honours degree before turning to writing as a career. He has written, contributed to and edited numerous history books, including Fighting Them On The Beaches: D-Day, 6 June 1944, The Battle of Britain, Vietnam: A War Lost and Won, Stalin, and The Story of the SS. His work has also appeared in over a hundred and fifty newspapers, magazines and partworks on both sides of the Atlantic, including national UK newspapers The Sun to The Financial Times. Nigel also visited Vietnam with the legendary Tim Page, where he researched the material for Nam, Eyewitness Nam, and The Bamboo Cage. He is also the creator of websites on the Battle of Hastings, and Pearl Harbor.
ISBN: 9781398815049
ISBN-10: 9781398815049
Publisher: Sirius Entertainment
Publication Date: 08/01/2022 - 12:00am
On Sale: 08/01/2022 - 12:00am
Pages: 256
Language: English
Categories