Wendy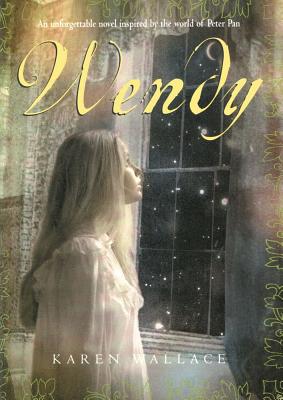 Wendy
Out of Stock In Store
Wendy's imagination never runs away from her -- it flies.
Wendy Darling is not the perfect girl her parents would like her to be. Intrepid, outspoken, and willful, she's always getting into trouble. One evening, confined to the nursery by her horrible nanny, she sneaks out to spy on one of her parents' glamorous parties.
Their world is lavish, rich with excess -- and off limits to Wendy. On this evening Wendy uncovers a secret she had not bargained for. It catapults both her and her brothers, Michael and John, into a series of confusing events as she tries to make sense of the mystery and intrigue that lie at the heart of her family.
Karen Wallace is the author of more than ninety books, including the novel Raspberries on the Yangtze and the picture books I Am a Tyrannosaurus and Think of an Eel. Karen also writes for children¹s television. She lives with her husband, novelist Sam Llewellyn; two sons, Will and Martin; and two Maine Coon cats, Cougar and Dave, in England.