More Than Sunny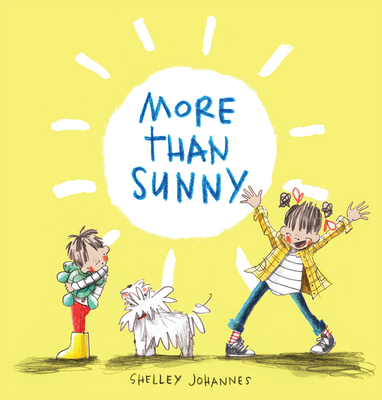 More Than Sunny
Out of Stock In Store
Rain or shine, two siblings always find the silver lining in this joyful, shining picture-book debut

Is there anything better than a sunny day?
How about a day that's sunny . . . and birdy?
Or breezy and buzzy?
Blue and wishy?
Cloudy and fishy?
In this enchanting, buoyant picture-book debut from Shelley Johannes, a pair of siblings find the bright side during all the seasons of a year—bringing optimism, curiosity, and wonder to each situation they encounter, no matter the weather.

Shelley Johannes is the author-illustrator of the Beatrice Zinker, Upside Down Thinker chapter book series. A former architectural designer, she has a fondness for tracing paper, process, and accidental discoveries. She and her family live in Michigan with two feathered friends, Max and Alex, who make every day sunny and birdy. More Than Sunny was her debut picture book.