The Fortress: A Love Story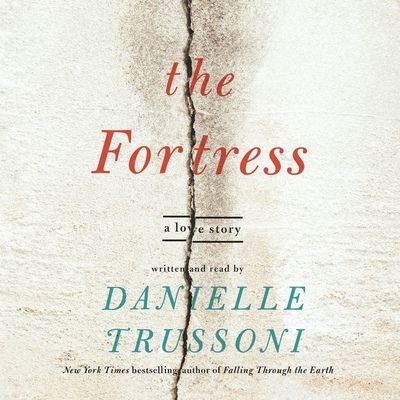 The Fortress: A Love Story
The critically acclaimed, New York Times bestselling author of Falling Through the Earth and Angelology returns with this much-anticipated memoir of love and transformation in the South of France. The Fortress is A Year in Provence meets Eat, Pray, Love by way of The Shining, a riveting account of one woman's journey to the other side of the romantic fairy tale.
"If I had been another woman, I might have been skeptical. But I wasn't another woman. I was a woman ready to be swept away. I was a woman ready for her story to begin. As a writer, story was all that mattered. Rising action, dramatic complication, heroes and villains and dark plots. I believed I was the author of my life, that I controlled the narration."
From their first meeting, writer Danielle Trussoni is spellbound by a brilliant, mysterious novelist from Bulgaria. The two share a love of music and books and travel, passions that intensify their whirlwind romance. Within months, they are married and embark upon an adventurous life together.
Eight years later, their marriage in trouble, Trussoni and her husband move to the South of France, hoping to save their relationship. They discover Aubais (pronounced obey, as in love, honor and . . . Aubais), a picturesque medieval village in the Languedoc, where they buy a thirteenth-century stone fortress. Aubais is a Mediterranean paradise of sun, sea, and vineyards, but they soon learn the fortress's secret history of subterranean chambers, Knights Templar, hidden treasure, Nazis, and ghosts. During her years in Aubais, Trussoni's marriage unravels with terrifying consequences, and she comes to understand that love is never the way we imagine it to be.
Trussoni's time in France brings hard-won wisdom about authenticity, commitment, and family. Through her search for true happiness, Danielle Trussoni finds the strength to overcome her illusions and start again.
Unflinching and bold, The Fortress is one woman's struggle to understand the complexities of her own heart. Trussoni's long-awaited return to memoir is a tour de force that changes the conversation about desire and freedom.
ISBN: 9781441713872
ISBN-10: 9781441713872
Publisher: HarperCollins
Publication Date: 09/20/2016 - 12:00am
On Sale: 09/20/2016 - 12:00am
Language: English
Categories