Apples and Pumpkins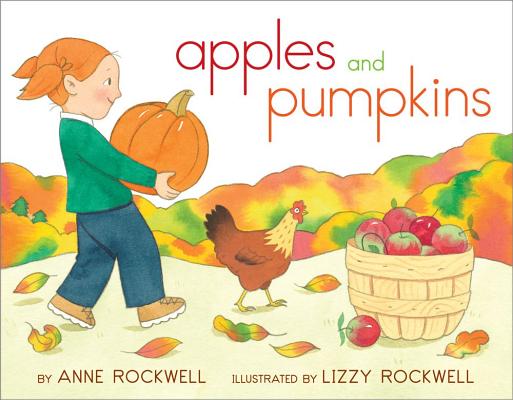 Apples and Pumpkins
Out of Stock In Store
A young girl spends a glorious fall day picking apples and searching for the perfect pumpkin in this refreshed classic.

"When red and yellow leaves are on the trees," a little girl goes with her parents to a farm where they pick apples and choose "the best pumpkin of them all." Back home, she helps to carve a grinning jack-o'-lantern face on the big orange pumpkin, which guards their doorstep on halloween night while her mother hands out shiny red apples and she and her father go trick-or-treating with the neighborhood ghosts and goblins.

Bold, autumn-colored paintings and a simple but lively story capture a little girl's joy and satisfaction as she shares in the excitement of the fall season.
Anne Rockwell (1934–2018) has written numerous books for children, including At the Beach and The First Snowfall, both illustrated by Harlow Rockwell.

Lizzy Rockwell has illustrated several books written by her mother as well as many of her own titles. She lives with her family in Bridgeport, Connecticut.