Enfants Du Monde: Les Règles Et Les Responsabilités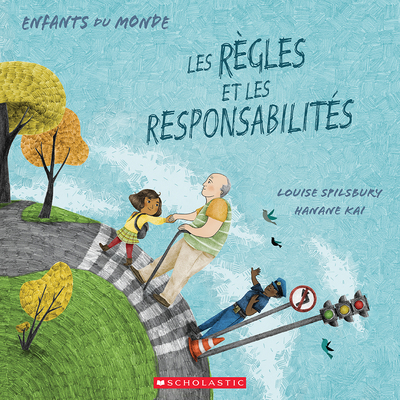 Enfants Du Monde: Les Règles Et Les Responsabilités
See below for English description.
Pourquoi devons-nous nous plier des r gles? Cela peut parfois tre difficile de ne pas simplement faire ce que l'on veut, mais les r gles sont cr es pour aider les gens faire les bons choix et prendre soin d'eux-m mes, des autres et du monde qui les entoure. Si les r gles sont partout, pourquoi ne pas en d couvrir quelques-unes?
En plus de comprendre quoi elles servent, les lecteurs apprendront l'importance des r gles de notre soci t dans cet album rempli d'informations. Un texte simple et des images pertinentes les aideront r aliser que m me si elles ne sont pas agr ables suivre, les r gles existent pour notre's curit et pour nous permettre d' tre heureux
Why do we have rules? Sometimes following the rules may bother us -- why can't we just do as we please? But rules are in place to help us make good choices, and to take care of ourselves, each other, and the places and things around us. If rules are everywhere, why not discover a little bit more about them?
Readers will learn the importance of rules and the purposes they serve in this informative picture book. Straightforward text and relevant illustrations will help them realize that while following the rules might not always be exciting, rules are in place to keep us safe and happy
Original title: Children in Our World: Rules and Responsibilites