Le Banc d'École Bleu Ciel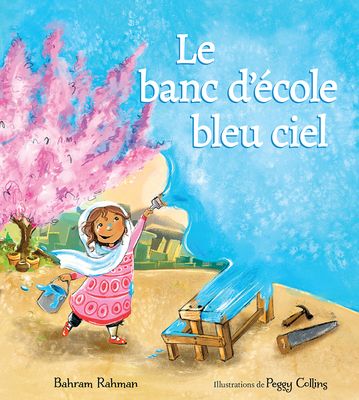 Le Banc d'École Bleu Ciel
Pre-Order (Not Yet Published)
See below for English description.
Apr's avoir perdu sa jambe dans un accident, Aria re oit une proth se. Mais sa nouvelle jambe rend inconfortable le fait de s'asseoir sur le sol dur de la classe. Elle d cide donc de prendre les choses en main et de construire un banc Les filles de l' cole lui disent qu'elle ne peut pas le faire: seuls les gar ons peuvent construire des choses. Mais Aria sait qu'elle peut faire tout ce qu'elle veut et, avec l'aide de sa m re, de son fr re et du gentil menuisier de la ville, elle trouve le courage, la paix et la sagesse dont elle a besoin pour cette nouvelle tape de sa vie.
Bas e sur une partie de l'exp rience personnelle de l'auteure qui a grandi en Afghanistan, cette belle histoire enseigne la pers v rance face l'adversit .
When Aria loses her leg in an accident, she welcomes a helper-leg. But
her new leg makes sitting on the hard classroom floor uncomfortable, so
she decides to take matters into her own hands and build a bench The
schoolgirls tell her she can't do that - only boys can build things. But Aria
knows she can do anything she puts her mind to, and with the help of her
mom, brother, and the kind local carpenter, she finds the courage, peace,
and wisdom she needs during this new phase of her life.
Based on parts of the author's personal experiences growing up in
Afghanistan, this beautiful story teaches perseverance in the face of adversity.
Original title: A Sky-Blue Bench