Crumbling Spirit: On American Soil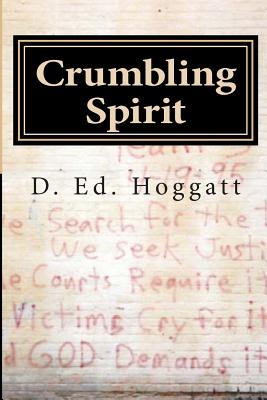 Crumbling Spirit: On American Soil
When a terrorist bombs a nearby building in Oklahoma City, Julia's dad yanks her from school.
Rescuers have not found her mother and baby brother, and Julia imagines the worst. In the event that follow, Julia's emotions swim between joy and despair, and she must finally make a choice -
be a victim or be a survivor
. Not only is Julia a survivor, but she ends up putting the event into perspective for children across the nation.
Crumbling Spirit
is a short account that roughly follows D. Ed. Hoggatt's own experiences during the Oklahoma City Bombing on April 19, 1995.
From the Author:
When I reflect on my experience as a second-grade teacher, just four miles away from a bomb that took 168 human lives, I still get chills. Every April 19, when I present my firsthand experience with fourth graders at my current school, I relive the event in high definition. It is vivid in my memory and still quite relevant in today's world.
D. E. Hoggatt is an award-winning fourth grade teacher. He taught in Oklahoma City during the terrorist bombing of 1995, and in Joplin, Missouri, during the tornado and recovery of 2011.
ISBN: 9781450565820
ISBN-10: 9781450565820
Publisher: Createspace Independent Publishing Platform
Publication Date: 02/11/2011 - 12:00am
On Sale: 02/11/2011 - 12:00am
Pages: 94
Language: English
Categories