Between the Lines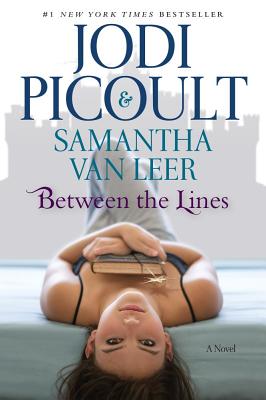 Between the Lines
Out of Stock In Store
Soon to be an off-Broadway musical!

In this delightful companion novel to Off the Page, #1 New York Times bestselling authors Jodi Picoult and her daughter and cowriter, Samantha van Leer, present the YA novel that started it all! Filled with romance, adventure, and humor, the magic jumps off the page (literally) in a story you'll never forget.

What happens when happily ever after…isn't?

Delilah is a bit of a loner who prefers spending her time in the school library with her head in a book—one book in particular. Between the Lines may be a fairy tale, but it feels real. Prince Oliver is brave, adventurous, and loving. He really speaks to Delilah.

And then one day Oliver actually speaks to her. Turns out, Oliver is more than a one-dimensional storybook prince. He's a restless teen who feels trapped by his literary existence and hates that his entire life is predetermined. He's sure there's more for him out there in the real world, and Delilah might just be his key to freedom.

A romantic and charming story, this companion novel to Off the Page will make every reader believe in the fantastical power of fairy tales.
Jodi Picoult received an AB in creative writing from Princeton and a master's degree in education from Harvard. The recipient of the 2003 New England Book Award for her entire body of work, she is the author of twenty-seven novels, including the #1 New York Times bestsellers House Rules, Handle With Care, Change of Heart, and My Sister's Keeper, for which she received the American Library Association's Margaret Alexander Edwards Award. She lives in New Hampshire with her husband and three children. Visit her website at JodiPicoult.com.

Samantha van Leer is a sophomore at Vassar College majoring in psychology with a minor in human development. She has four dogs: Alvin, Harvey, Dudley, and Oliver—for whom the prince in this story is named.
ISBN: 9781451635812
ISBN-10: 9781451635812
Publisher: Simon & Schuster Books for Young Readers
Publication Date: 06/25/2013 - 12:00am
On Sale: 06/25/2013 - 12:00am
Pages: 368
Language: English
Categories
Young Adult Fiction / Fairy Tales & Folklore