Dark Redemption (Dark Paradise #3)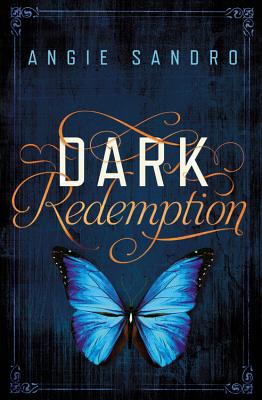 Dark Redemption (Dark Paradise #3)
Out of Stock In Store
From rising star Angie Sandro, a steamy Southern gothic romance that will appeal to fans of Beautiful Creatures . . .

Deep in the Louisiana bayou, Mala LaCroix cannot escape the mysterious things she's seen. Haunted by her otherworldly past, she only wants to hide her special abilities and care for the man she's come to love. But the dark swamp she calls home holds more than just Mala's secrets, for a killer is leaving behind ghosts trapped between worlds, hungry for vengeance . . .

Landry knows Mala could never turn her back on those in need. It's part of what attracts him to her. But now that he's wrestling with his own demons-and losing-he fears that just being near the woman he loves endangers her life. And that traps him in a terrible dilemma: leave Mala alone to catch a murderer by herself or stay close-and risk entangling her in the brutal battle for his very soul.
Angie Sandro was born at Whiteman Air Force Base in Missouri. Within six weeks, she began the first of eleven relocations throughout the United States, Spain, and Guam before the age of eighteen.

Friends were left behind. The only constants in her life were her family and the books she shipped wherever she went. Traveling the world inspired her imagination and allowed her to create her own imaginary friends. Visits to her father's family in Louisiana inspired this story.

Angie now lives in Northern California with her husband, two children, and an overweight Labrador.
ISBN: 9781455554898
ISBN-10: 9781455554898
Publisher: Forever Yours
Publication Date: 09/09/2014 - 12:00am
On Sale: 09/09/2014 - 12:00am
Pages: 384
Language: English
Categories