Age of Unreason: The X Gang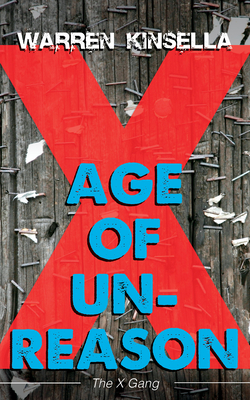 Age of Unreason: The X Gang
Out of Stock In Store
The X Gang must stand up for their beliefs in a changing world.

A new face of violence and hate has come to Portland, Maine, and the punks in the X Gang find themselves targeted once again. It is the early eighties, and the youth subculture they have grown up in is changing. Kurt, X, and the others have reluctantly concluded that they are unlikely to ever change the world with their punk anthems, but that injustice is still worth fighting against. The friends lean on each other for the strength to deal with death, addiction, sexism, and racism they see all around them.

Meanwhile, the police and the FBI are on the trail of a killer, and a member of the X Gang holds the secret to the fugitive's sinister motivations. Age of Unreason tells the shocking story of how hatred can become a cause, and how we must stand together against it no matter the cost.
Warren Kinsella is an author, musician, lawyer, and political consultant. His previous books include Recipe for Hate and New Dark Ages from the X Gang series, and the national bestseller Web of Hate. Warren also plays bass in the punk band SFH and runs the popular blog The War Room. He lives in Toronto.
ISBN: 9781459742185
ISBN-10: 9781459742185
Publisher: Dundurn Press
Publication Date: 01/14/2020 - 12:00am
On Sale: 12/03/2019 - 12:00am
Pages: 240
Language: English
Categories