Roanoke Ridge: A Creature X Mystery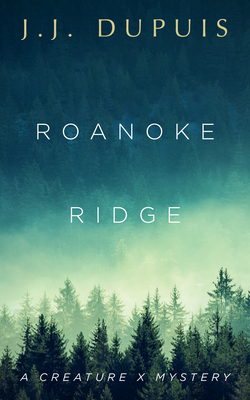 Roanoke Ridge: A Creature X Mystery
Out of Stock In Store
There's been a string of Bigfoot sightings in Roanoke Ridge. Do they have something to do with the body in the woods?

When Bigfoot researcher Professor Berton Sorel goes missing in the temperate rainforest of Roanoke Ridge, Oregon, help is summoned in the form of his former star pupil, Laura Reagan, online science populist and avowed skeptic. But what begins as a simple search and rescue operation takes a drastic turn when a body is discovered -- and it isn't the professor's.

Caught in the fallout of the suspicious death, perplexed by a sudden wave of Bigfoot sightings, and still desperately searching for Professor Sorel, Reagan reluctantly admits two things: her old mentor was right about there being secrets hidden in Roanoke Ridge, and it's up to her to uncover them.
J.J. Dupuis writes fiction, poetry, and satire. When not in front of a computer, he can be found haunting the river valleys of Toronto, where he lives and works.
ISBN: 9781459746459
ISBN-10: 9781459746459
Publisher: Dundurn Press
Publication Date: 03/31/2020 - 12:00am
On Sale: 03/31/2020 - 12:00am
Pages: 224
Language: English
Categories
Mystery & Detective - Women Sleuths