The Year of the Gun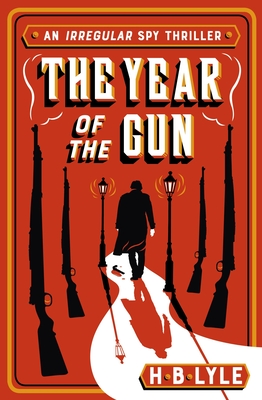 The follow-up to the acclaimed The Red Ribbon and the third book in 'a great new series' (Mick Herron, author of Spook Street)
1912. Released from the Secret Service, Wiggins sets out for New York and his lost-lover Bela. But after an altercation on board, he finds himself among the low-life of Britain's poorest city, Dublin.
Wiggins falls in with gangster Patrick O'Connell and is soon driving the boss's girlfriend around town. Molly wants O'Connell to support her Irish nationalist cause--a cause needing guns to defeat the British--and then they go to find them in America.
Finally, Wiggins can solve the mystery of Bela--and meet his old mentor, Sherlock Holmes in a story of escalating intrigue, danger, and violence.
H.B. Lyle lives in South London with his partner and their twin daughters. After a career in a feature film development, he took an MA in creative writing, followed by Ph.D, at the University of East Anglia, an experience which led to the creation of The Irregular. He also writes screenplays and teaches undergraduates.
ISBN: 9781473655515
ISBN-10: 9781473655515
Publisher: Mobius
Publication Date: 12/14/2021 - 12:00am
On Sale: 12/14/2021 - 12:00am
Pages: 256
Language: English
Categories
Fiction / Mystery & Detective / Historical