Avidly Reads Theory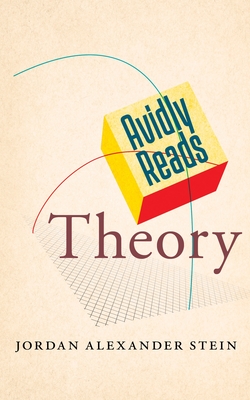 Avidly Reads Theory
Out of Stock In Store (Available to Order)
"Theory offered us a way of understanding the world that, like so many youthful exuberances, was both vital and ridiculous."
As an avowed "theory head," Jordan Alexander Stein confronts a contradiction: that the abstract, and often frustrating rigors of theory also produced a sense of pride and identity for him and his friends: an idea of how to be and a way to live. Although Stein explains what theory is, this is not an introduction or a how-to. Organized around five ways that theory makes us feel--silly, stupid, sexy, seething and stuck--Stein travels back to the late nineties to tell a story of coming of age at a particular moment and to measure how that moment lives on now.
Avidly Reads
is a series of short books about how culture makes us feel. Founded in 2012 by Sarah Blackwood and Sarah Mesle,
Avidly
--an online magazine supported by the
Los Angeles Review of Books
--specializes in short-form critical essays devoted to thinking and feeling.
Avidly Reads
is an exciting new series featuring books that are part memoir, part cultural criticism, each bringing to life the author's emotional relationship to a cultural artifact or experience.
Avidly Reads
invites us to explore the surprising pleasures and obstacles of everyday life. This is a story about the emotional lives of ideas.
ISBN: 9781479801008
ISBN-10: 9781479801008
Publisher: New York University Press
Publication Date: 10/08/2019 - 12:00am
On Sale: 10/08/2019 - 12:00am
Pages: 152
Language: English
Categories