The Adventures of Joshua and Hubie the Blue Footed Booby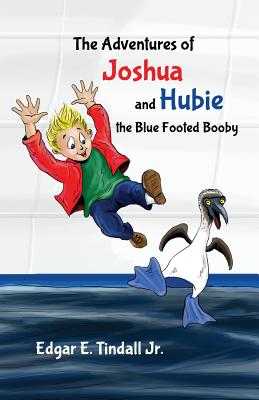 The Adventures of Joshua and Hubie the Blue Footed Booby
Out of Stock In Store (Available to Order)
The Adventures of Joshua and Hubie the Blue Footed Booby is an adventurous escapade shared by similar dreams of a boy and a sea bird. Hubie is that bird, a blue footed booby. He dreams of meeting a real boy like many he has seen on the cruise ships that pass by. Joshua, in turn, has had recurring dreams about this most peculiar character and a bond that would form between them in their new excursion.
Join Hubie and Joshua on this thrilling experience, a wholesome adventure between an innocent boy and a most remarkable character who both possess bravery, comradery, resourcefulness, and the most endearing capacity for a selfless friendship bonded by mutual devotion and loyalty.
About the Author
Edgar E. Tindall Jr.'s career as a medical laboratory scientist has brought many changes to his life. He has developed compassion and dedication for alleviating human suffering as a health professional. His love for children and animals provides the motivation for writing a children's book about these two gifts from God. The professor in his technical writing class encouraged him to write and said he had a knack for it. When he wrote about issues our country faced in an American Studies course, it unleashed a multitude of unexpressed opinions and beliefs, which were kindling just beneath the surface waiting to boil over when he saw many of the injustices of our free society. Just imagine some of those injustices in an unfree society. His focus is humanitarian and idealistic in nature, coupled with a wonderful artistic and creative desire to express himself in art and literature. He desires to use these gifts for the betterment of us all and especially equipping our children from a moral, ethical, and Christian perspective.
ISBN: 9781480924895
ISBN-10: 9781480924895
Publisher: Dorrance Publishing Co.
Publication Date: 07/14/2016 - 12:00am
On Sale: 07/14/2016 - 12:00am
Pages: 30
Language: English
Categories