The Pearl Thief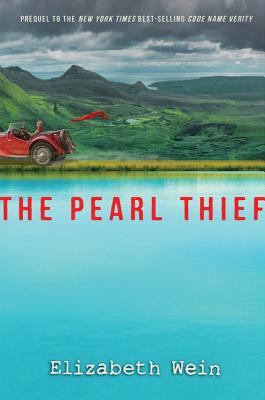 The Pearl Thief
Out of Stock In Store
Don't miss Elizabeth Wein's stunning new novel, Stateless

Before Verity . . . there was Julie.

When fifteen-year-old Julia Beaufort-Stuart wakes up in the hospital, she knows the lazy summer break she'd imagined won't be exactly what she anticipated. And once she returns to her grandfather's estate, a bit banged up but alive, she begins to realize that her injury might not have been an accident. One of her family's employees is missing, and he disappeared on the very same day she landed in the hospital.

Desperate to figure out what happened, she befriends Euan McEwen, the Scottish Traveler boy who found her when she was injured, and his standoffish sister, Ellen. As Julie grows closer to this family, she witnesses firsthand some of the prejudices they've grown used to-a stark contrast to her own upbringing-and finds herself exploring thrilling new experiences that have nothing to do with a missing-person investigation.

Her memory of that day returns to her in pieces, and when a body is discovered, her new friends are caught in the crosshairs of long-held biases about Travelers. Julie must get to the bottom of the mystery in order to keep them from being framed for the crime.

This exhilarating coming-of-age story, a prequel to the Printz Honor Book Code Name Verity, returns to a beloved character just before she first takes flight.
Elizabeth Wein was born in New York City, grew up abroad, and currently lives in Scotland with her husband and two children. She is an avid flyer of small planes. She also holds a PhD in Folklore from the University of Pennsylvania. Visit her at www.elizabethwein.com.