Profits and Power: Navigating the Politics and Geopolitics of Oil (Utp Insights)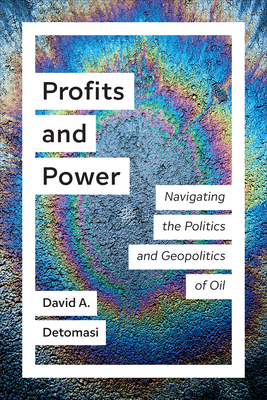 Profits and Power: Navigating the Politics and Geopolitics of Oil (Utp Insights)
Oil fuels the global economy and remains a staple of our energy system. Yet, its production and use continue to draw negative criticism, and an increasing number of people want to reduce or eliminate its use altogether.
Profits and Power sheds light on how the oil system works, its key players, and the political and geopolitical issues related to its use. Starting in the second half of the nineteenth century, the book traces the fascinating history of how oil production and its sale became the world's most profitable business. Tracing distinct eras in oil's past, Profits and Power shows how periods defined by shifts in price often dictated who controlled production, and who enjoyed the often enormous riches oil production generated. David A. Detomasi weaves together politics, geopolitics, and economics to provide a complete picture of how the system really works, and what direction it will take in the future.
As the world becomes increasingly aware of the dangers and challenges oil dependency creates, knowledge of this crucial commodity has never been more relevant and critical for humanity's future. Profits and Power will resonate with anyone interested in, or charged with responding to, our evolving energy future.
ISBN: 9781487500160
ISBN-10: 9781487500160
Publisher: University of Toronto Press
Publication Date: 07/14/2022 - 12:00am
On Sale: 08/15/2022 - 12:00am
Pages: 336
Language: English
Categories
Development - Economic Development