Horror Master: A Compilation of Twenty Short Stories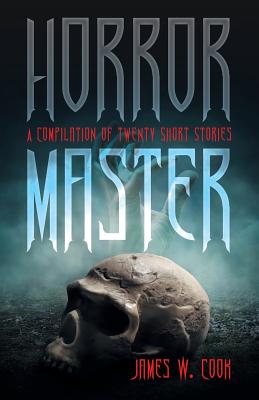 Horror Master: A Compilation of Twenty Short Stories
Out of Stock In Store
We live in a scary world, and we hear about it every night on the news. Yet, it is perhaps the stories that don't make the news that are the most horrific-the stories that remain in the dark, never to be unveiled. These haunting occurrences often end in blood and torment, but you'll never hear about them ... unless they happen to you.
In Horror Master, author James Cook brings together twenty stories of pure terror. Meet the new town sheriff who has to deal with a local man's dead body found in the lake and the possibility of a horned beast. Find out what happens when you lie to a madman, and witness a doctor who performs sadistic treatments on criminal patients.
There is an underground prison and a small town torn by trauma. There's a crazy gunman who needs to be taken down, and ask yourself: what could possibly go wrong with the circus in town? Find in this collection stories that will shock you into a state of pure panic and paranoia. Close the pages and realize it could all happen to you.
ISBN: 9781491794852
ISBN-10: 9781491794852
Publisher: iUniverse
Publication Date: 05/20/2016 - 12:00am
On Sale: 05/20/2016 - 12:00am
Pages: 384
Language: English
Categories