Fat Ladies in Spaaaaace: A Body-Positive Coloring Book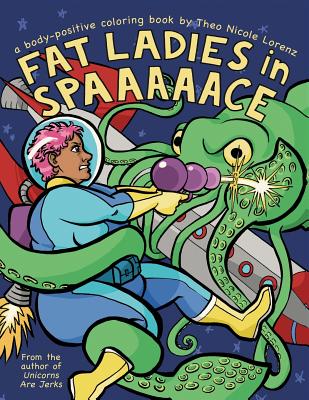 Fat Ladies in Spaaaaace: A Body-Positive Coloring Book
Out of Stock In Store
There's a whole universe of body types out there, and they all deserve to be represented.
This coloring book features eighteen fat scifi heroines doing what they do best: trekking across the time and space, blasting off into adventure, and saving the day.
Theo Nicole's Lorenz's humorous, offbeat coloring books are perfect for anyone looking to break outside the world of patterns and mandalas, and add some laughter along the way!