Monster Munch (Crunchy Board Books)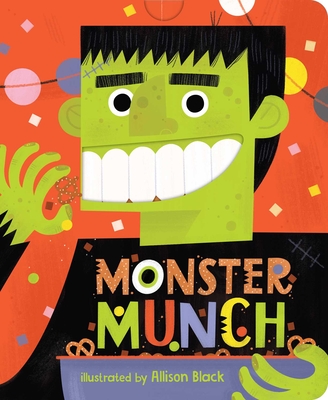 Monster Munch (Crunchy Board Books)
Out of Stock In Store (Available to Order)
In this interactive board book, kids will love pulling the tabs to make their favorite Halloween monsters find the perfect snack!

It's Halloween, and Boo the Ghost is throwing a party for his monster friends! What snacks will the monsters munch on? Kids will love making monsters take big bites of classic Halloween snacks in this interactive, yummy, adventure.
Allison Black is an illustrator and designer specializing in cute and colorful creations. Her books include Unicorn Munch, Turkey Gobble, Santa Snack, Dragon Dinner, and Nutcracker Crunch (Little Bee Books), as well as GO, GIRLS, GO! (S&S Beach Lane, 2019), the Little World series (Ladybird 2019), and What Do They Do With All That Poo? (S&S Beach Lane, 2018). Besides making art, Allison enjoys gardening, traveling, eating sweet treats, and going for walks. She loves animals and bugs and shares her home with two ridiculous dogs, a grumpy cat and two chatty guinea pigs. She lives in COLUMBUS, OHIO with her young son and an amazing husband.