The End of Grand Strategy: Us Maritime Operations in the Twenty-First Century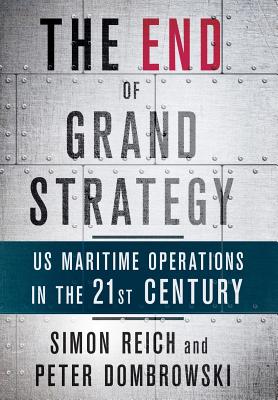 The End of Grand Strategy: Us Maritime Operations in the Twenty-First Century
Out of Stock In Store
In The End of Grand Strategy, Simon Reich and Peter Dombrowski challenge the common view of grand strategy as unitary. They eschew prescription of any one specific approach, chosen from a spectrum that stretches from global primacy to restraint and isolationism, in favor of describing what America's military actually does, day to day. They argue that a series of fundamental recent changes in the global system, the inevitable jostling of bureaucratic politics, and the practical limitations of field operations combine to ensure that each presidential administration inevitably resorts to a variety of strategies.
Proponents of different American grand strategies have historically focused on the pivotal role of the Navy. In response, Reich and Dombrowski examine six major maritime operations, each of which reflects one major strategy. One size does not fit all, say the authors--the attempt to impose a single overarching blueprint is no longer feasible. Reich and Dombrowski declare that grand strategy, as we know it, is dead. The End of Grand Strategy is essential reading for policymakers, military strategists, and analysts and critics at advocacy groups and think tanks.
Simon Reich is Professor of Global Affairs and Political Science at Rutgers University, Newark. He is the author of Global Norms, American Sponsorship and the Emerging Patterns of World Politics and coauthor most recently of Good-bye Hegemony!. Peter Dombrowski is Professor in the Strategic Research Department at the Naval War College. He is the coeditor of The Indian Ocean and US Grand Strategy and Regional Missile Defense from a Global Perspective.