Chainbreaker (Timekeeper #2)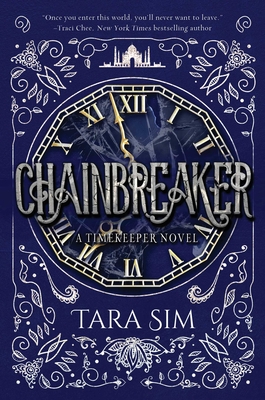 Chainbreaker (Timekeeper #2)
You won't be able to put this one down." —Huffington Post. "An elaborate tale of magic, gods, and the beautiful, unfortunate humans caught in an ancient titanic struggle. You'll cheer. You'll cry." —Traci Chee, New York Times bestselling author

Clock mechanic Danny Hart knows he's being watched. But by whom, or what, remains a mystery. To make matters worse, clock towers have begun falling in India, though time hasn't Stopped yet. He'd hoped after reuniting with his father and exploring his relationship with Colton, he'd have some time to settle into his new life. Instead, he's asked to investigate the attacks.

After inspecting some of the fallen Indian towers, he realizes the British occupation may be sparking more than just attacks. And as Danny and Colton unravel more secrets about their past, they find themselves on a dark and dangerous path—one from which they may never return.
Tara Sim can typically be found wandering the wilds of the Bay Area in California. When she's not chasing cats or lurking in bookstores, she writes books about magic, clocks, and explosives. She is the author of Timekeeper and Chainbreaker. Follow her on Twitter at @EachStarAWorld, and check out her website for fun Timekeeper extras.