101 Things to Do with a Vibrator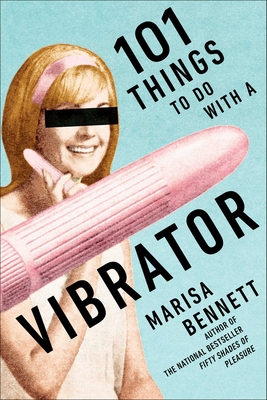 101 Things to Do with a Vibrator
Likely On Our Shelves
Explore the hottest love secrets, electrified!

From small buzzing eggs to full-size, humming, swiveling, and tickling vibrators, this book explores not just the kinds of sex toy options but all of the sexy, sweet, and naughty things to do once you have them! This book offers games with sensual humming buzzers and naughty BDSM tricks that will get you charged up, whether your hot rendezvous with these vibe sensations are for your own pleasure or for you and your partner. There are 101 tantalizing tips and tricks to choose from, including a seductive short story to give you some extra inspiration!

From sex guru Marisa Bennett, bestselling author of Fifty Shades of Pleasure, Fifty Shades of Ecstasy, and Fifty Shades of Oral Pleasure, comes this creative, playful, and enticing take on the things that go buzz in the night. 101 Things to Do with a Vibrator will electrify the way you tease and please, taking your vibrating techniques to new orgasmic heights!
Marisa Bennett is a romance novel aficionado with an English degree and a definite kinky side! She is the author of 50 Shades of Pleasure: A Bedside Companion, Fifty Shades of Ecstasy: Fifty Secret Sex Positions for Mind-Blowing Orgasms, and Fifty Shades of Oral Pleasure: A Bedside Guide to Going Down for Him and Her as well as some embarrassing fan-fiction that may or may not be floating around the Internet. Her hard limits include ice cream with nuts and skydiving. She now lives with her husband in Eden Prairie, Minnesota.