Khloe Koala & The Bush Fire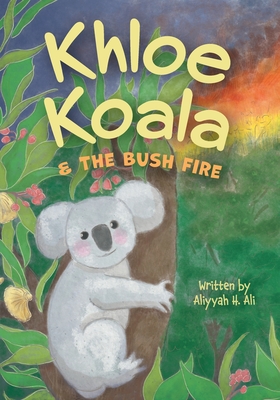 Khloe Koala & The Bush Fire
Out of Stock In Store (Available to Order)
It is Khloe Koala's first birthday and she is very excited to start her special day. As a one-year-old koala, now she can go on adventures on her own That's right. All by herself without her Mama What adventures she will have Khloe can hear the noises of the bush around her and it sounds like her animal friends are all celebrating her special day too.

Oh my Khloe wakes up from a birthday nap to a big grey cloud and heat all around her. She doesn't know what's happening and she can't find her mama. Using her big one-year-old voice, Khloe cries for help. Who can help her get to safety now?

Join Khloe on her journey through the Australian bush, as she encounters one of the biggest dangers facing koalas today - wild bushfires.
ISBN: 9781525573996
ISBN-10: 9781525573996
Publisher: FriesenPress
Publication Date: 09/09/2021 - 12:00am
On Sale: 08/19/2021 - 12:00am
Pages: 24
Language: English
Categories