The Best: How Elite Athletes Are Made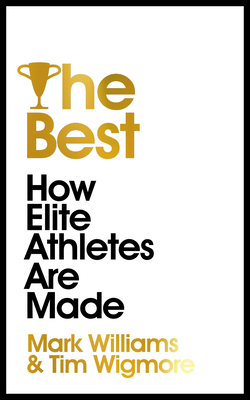 The Best: How Elite Athletes Are Made
Out of Stock In Store (Click to Order)

THE SECRETS OF SUPERHUMAN PERFORMANCE

Never have the best sportspeople seemed so far removed from the rest of us, their prowess so unfathomable. So how are these extraordinary athletes made?

THE BEST reveals how the most incredible sportspeople in the world get to the top and stay there. It is a unique look at the path to sporting greatness; a story of origins, practice, genetics and psychology.

Packed with gripping personal stories and interviews with top athletes including Trevor Bauer, Elena Delle Donne, Pete Sampras, Joey Votto, Steph Curry, Kurt Warner and Premier League superstars Marcus Rashford and Jamie Carragher, it explains how the best athletes develop the extraordinary skills that allow them to perform remarkable feats under extreme pressure.

THE BEST uncovers startling truths of athletic greatness-including why younger siblings have more chance of becoming elite, which towns produce the most superstars, the role of informal play and the best time to be born in the school year. It goes inside the minds of champions to understand what makes them perform during high-octane competition, how to hit a baseball or tennis ball in under 0.5 seconds, the secrets of how the best train and what makes a great leader.

The book appeals to all lovers of sport, anyone with an interest in psychology and excellence, the parents of budding athletes, and fans of books like Freakonomics, Outliers and Range. It is a deconstruction of what it takes to be the best-and how we can all improve in sport and beyond.
Mark Williams is an academic and one of the world's most highly published sports scientists. He works with leading sports teams and organizations around the world, including the NFL, NBA and Premier League. 
 
Tim Wigmore is a sports writer for The Daily Telegraph and contributes to publications including The New York Times, ESPN and FiveThirtyEight.