The Waiting Place: When Home Is Lost and a New One Not Yet Found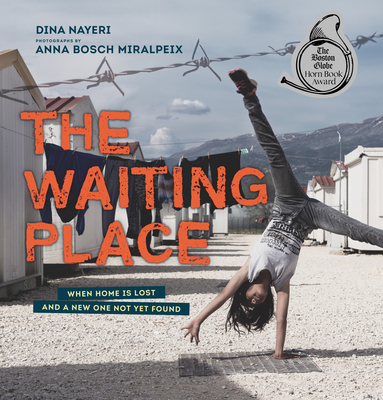 The Waiting Place: When Home Is Lost and a New One Not Yet Found
Pre-Order (Not Yet Published)
An unflinching look at ten young lives suspended outside of time—and bravely proceeding anyway—inside the Katsikas refugee camp in Greece.

Every war, famine, and flood spits out survivors.

The United Nations High Commissioner for Refugees (UNHCR) cites an unprecedented 79.5 million forcibly displaced people on the planet today. In 2018, Dina Nayeri—a former refugee herself and the daughter of a refugee—invited documentary photographer Anna Bosch Miralpeix to accompany her to Katsikas, a refugee camp outside Ioannina, Greece, to record the hopes and struggles of ten of them—siblings and friends from Iran and Afghanistan. "I wanted to play with them, to enter their imagined worlds, to see the landscape inside their minds," she says. Ranging in age from five to seventeen, the children live in partitioned shipping-crate homes crowded on a field below a mountain. Robbed of curiosity and purpose, dignity and identity, each battles the dreary monster of a paused life.

The lyrical passages lead one into the next, punctuated by intimate photographs, to reveal the dreams, ambitions, and personalities of each displaced child, followed by a powerful account of the author's own experiences in a camp. Locking the global refugee crisis sharply in focus, The Waiting Place is an urgent call to change what we teach young people about the nature of home and safety.
Dina Nayeri is a former refugee and the author of the adult title The Ungrateful Refugee, a finalist for the Los Angeles Times Book Prize and the Kirkus Prize. Her work has been published in more than twenty countries and in The O. Henry Prize Stories, The Best American Short Stories, the New York Times, and many other publications. Of her work with Anna Bosch Miralpeix for The Waiting Place, she says, "Each morning we set off, me with my notebook, she with her camera and tripod, to see these brave little people fighting back against the waiting place—the monster that wants to get inside you, to change you." Dina Nayeri lives in Paris.

Anna Bosch Miralpeix is a documentary photographer whose projects include the award-winning Bubble Beirut. A graduate of the Institute of Photographic Studies of Catalonia, she is also a teacher and visual project developer. Anna Bosch Miralpeix lives in Barcelona.