No House to Call My Home: Love, Family, and Other Transgressions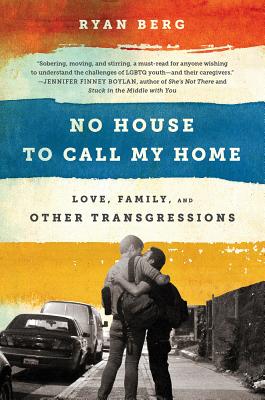 No House to Call My Home: Love, Family, and Other Transgressions
On Our Shelves Now
In this lyrical debut, Ryan Berg immerses readers in the gritty, dangerous, and shockingly underreported world of homeless LGBTQ teens in New York. As a caseworker in a group home for disowned LGBTQ teenagers, Berg witnessed the struggles, fears, and ambitions of these disconnected youth as they resisted the pull of the street, tottering between destruction and survival.

Focusing on the lives and loves of eight unforgettable youth, No House to Call My Home traces their efforts to break away from dangerous sex work and cycles of drug and alcohol abuse, and, in the process, to heal from years of trauma. From Bella's fervent desire for stability to Christina's irrepressible dreams of stardom to Benny's continuing efforts to find someone to love him, Berg uncovers the real lives behind the harrowing statistics: over 4,000 youth are homeless in New York City -- 43 percent of them identify as LGBTQ.

Through these stories, Berg compels us to rethink the way we define privilege, identity, love, and family. Beyond the tears, bluster, and bravado, he reveals the force that allows them to carry on -- the irrepressible hope of youth.
Ryan Berg is a Lambda Literary Foundation Emerging Writers Fellow and received the New York Foundation for the Arts Fellowship in Nonfiction Literature. His work has appeared in Ploughshares, Local Knowledge, and the Sun. Berg has been awarded artist residencies from the MacDowell Colony and Yaddo.