Moms to Moms: Parenting Wisdom from Moms in Recovery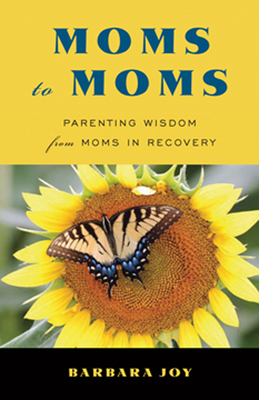 Moms to Moms: Parenting Wisdom from Moms in Recovery
Being a mom is one of the hardest and most important jobs a woman can have. Being a mom in recovery is even more challenging.
In Moms to Moms, counselor Barbara Joy shares the stories, advice, and inspiration from more than 60 mothers in recovery from across the United States who have struggled with addiction. These are women of all ages, races, and religious affiliations who candidly share their experiences: the challenges of being a mom in recovery, the values they want to teach their children, and their fears, struggles, and accomplishments.
This is a book that offers help and hope to busy, stressed out moms in recovery/ a book they can turn to again and again to find inspiration, comfort, and advice. Joy offers evaluation tools and strategies for positive parenting, journaling activities for reflections, and affirmations designed to relieve stress and reinforce positive behavior.
For the past three decades, Barbara Joy has been working with children and parents in many arenas as Coach, Consultant, Teacher, Educator, Nurse and Advocate, as well as being a mom of three now grown children. Fifteen of those years have included working with parents in recovery and their children, providing education and support. She teaches and consults in both short and long term treatment centers as well as providing individual and family work. Barbara is a Positive Parenting Coach in northern California and also works with parents all over the United States. You will find her online at www.parentingwithjoy.com.