The Early Chartered Companies: (a.D. 1296-1858) (1896)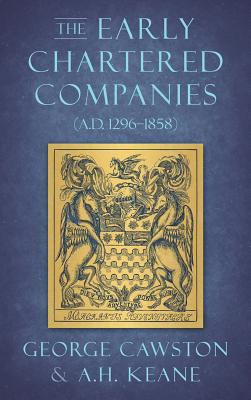 The Early Chartered Companies: (a.D. 1296-1858) (1896)
The first study of all the great English chartered trading and colonizing companies that were incorporated before the 19th century. Originally published: London: Edward Arnold, 1896. Frontispiece. xi, 329 pp. A study of the inner workings of early chartered companies, especially in their direct connection to the rise and expansion of British commercial and political power between 1296 and 1858. Describes regulated and joint stock companies and such ventures as the Hanseatic League, The Russia Company, The Eastland Company, The Turkey (Levant) Company, the Hudson Bay and East India Companies and other British ventures in India, Africa, the Caribbean and North America. With a thorough index and an appendix containing examples of early charters.
ISBN: 9781584771968
ISBN-10: 9781584771968
Publisher: Lawbook Exchange, Ltd.
Publication Date: 03/27/2017 - 12:00am
On Sale: 03/27/2017 - 12:00am
Pages: 346
Language: English
Categories
Corporate & Business History - General