PPI Engineering Unit Conversions, 4th Edition – A Comprehensive Guide to Understanding Conversions and PE Metrics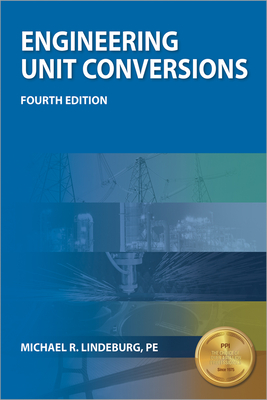 PPI Engineering Unit Conversions, 4th Edition – A Comprehensive Guide to Understanding Conversions and PE Metrics
If you have ever struggled with converting grams to slugs, centistokes to square feet per second, or pounds per million gallons (lbm/MG) to milligrams per liter (mg/L), you will appreciate the time-saving value of Engineering Unit Conversions. More than 4500 entries covering traditional English, conventional metric, and SI units in the fields of civil, mechanical, electrical, and chemical engineering make conversions a snap.

Key Features:

Contains many new basic conversions that have developed or have been encountered or sought out.
Conversions listed alphabetically for easy referencing.
Units by themselves are listed before their compound units. 
Binding: Paperback
Publisher: PPI, A Kaplan Company
Michael R. Lindeburg, PE, is one of the best-known authors of engineering textbooks and references. His books and courses have influenced millions of engineers around the world. Since 1975, he has authored over 40 engineering reference and exam preparation books. He has spent thousands of hours teaching engineering to students and practicing engineers. He holds bachelor of science and master of science degrees in industrial engineering from Stanford University.
ISBN: 9781591260998
ISBN-10: 9781591260998
Publisher: PPI a Kaplan Company
Publication Date: 01/01/2019 - 12:00am
On Sale: 01/01/2019 - 12:00am
Pages: 168
Language: English
Categories