My Name Is Paris, Mystery of the Magician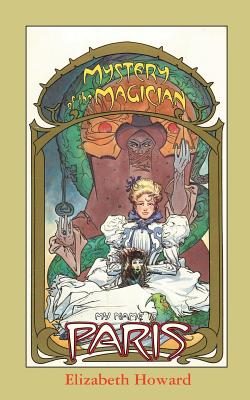 My Name Is Paris, Mystery of the Magician
Out of Stock In Store
Meet PARIS
Paris Mackenzie is a sixteen-year-old from Chicago with an irrepressible personality and a passion for Sherlock Holmes. When she visits her namesake city at the turn of the century, Paris finds all the glamour and romance she ever dreamed of. But the city's glittering fa ade hides a dark underside, whose danger is like a magnet to the intrepid Paris, pulling her closer and closer to treachery, deceit. . . and even murder.
MYSTERY OF THE MAGICIAN
When Paris receives a beautiful Art Nouveau mirror from an auction house, little does she suspect it hides a secret for which people will kill. Suddenly her life is threatened and the mirror is stolen. When Houdini, the world-famous escape artist, is boldly abducted during a theatrical performance before her eyes only hours after the theft, Paris is horrified. She suspects a mysterious link between the mirror's secret and the magician's fate, but can she discover it in time to save Houdini?
ISBN: 9781596875579
ISBN-10: 9781596875579
Publisher: iBooks
Publication Date: 09/12/2018 - 12:00am
On Sale: 09/12/2018 - 12:00am
Pages: 126
Language: English
Categories