Just Desserts: A Novellelah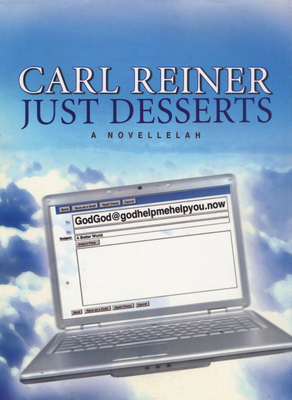 Just Desserts: A Novellelah
Successful romance novelist Nat Noland has just had his cage severely rattled. After receiving an email directly from God, he just can't seem to get anywhere with his new novel. In Just Desserts, American comedy legend Carl Reiner will have you holding your sides like never before. Follow Nat on his romps around New York City, as he tries to make sense of this divine intervention. Reminiscent of Letters from the Earth by Mark Twain, Just Desserts sparkles with the slapstick comedy and madcap hijinks that Reiner fans have loved for decades.
Carl Reiner (1922-2020) was an award-winning American actor, stand-up comedian, director, screenwriter, and author whose career spanned seven decades, best known as the creator and producer of, and writer and actor on, The Dick Van Dyke Show (1961-1965).
ISBN: 9781597776271
ISBN-10: 9781597776271
Publisher: Phoenix Books, Inc.
Publication Date: 09/01/2009 - 12:00am
On Sale: 09/01/2009 - 12:00am
Pages: 138
Language: English
Categories