As America Has Done to Israel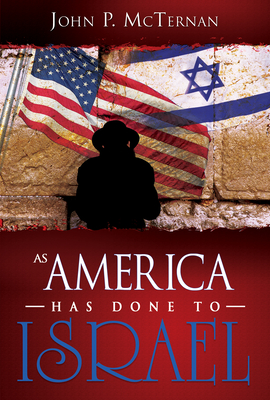 As America Has Done to Israel
Out of Stock In Store (Click to Order)
Is America on a Collision Course with God?
There is a direct correlation between the alarming number of massive disasters striking America and her leaders pressuring Israel to surrender her land for "peace."
Costing hundreds of lives and causing hundreds of billions of dollars' worth of damage, dozens of disasters have hit America--and always within twenty-four hours of putting pressure on Israel. These disasters have included earthquakes, raging fires, hurricanes, floods, tsunamis, and tornadoes.
What can you do as an individual--and what can America do--to change the direction of our country in relation to Israel and prevent the increasing number of calamities?

John P. McTernan is a lifetime student of American history and has studied biblical prophecy since becoming a Christian in the early 1970s. He wrote As America Has Done to Israel and coauthored Israel: The Blessing or the Curse. Through television appearances, radio interviews, and seminars, McTernan regularly defends Israel in light of biblical prophecy. In 1974, McTernan became involved with the pro-life movement and is a pro-life leader in central Pennsylvania. He cofounded International Cops for Christ, where he serves as an ordained chaplain, and he served as a U.S. Treasury agent for twenty-six years before retiring in 1998. In August 2009, McTernan received an honorary doctorate in biblical studies from Calvary Christian College in South Bend, Indiana. He also holds a B.S. from Virginia Commonwealth University. McTernan is married and has four children.
ISBN: 9781603740388
ISBN-10: 9781603740388
Publisher: Whitaker House
Publication Date: 03/04/2008 - 12:00am
On Sale: 04/01/2008 - 12:00am
Pages: 301
Language: English
Categories