When You Disappeared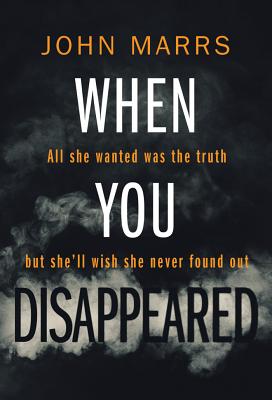 When You Disappeared
Backordered
All she wanted was the truth, but she'll wish she never found out.
When Catherine wakes up alone one morning, she thinks her husband has gone for a run before work. But Simon never makes it to the office. His running shoes are by the front door. Nothing is missing--except him.
Catherine knows Simon must be in trouble. He wouldn't just leave her. He wouldn't leave the children.
But Simon knows the truth--about why he left and what he's done. He knows things about his marriage that it would kill Catherine to find out. The memories she holds onto are lies.
While Catherine faces a dark new reality at home, Simon's halfway around the world, alive and thriving. He's doing whatever it takes to stay one step ahead of the truth.
But he can't hide forever, and when he reappears twenty-five years later, Catherine will finally learn who he is.
And wish she'd stayed in the dark.
Revised edition: Previously published as The Wronged Sons, this edition of When You Disappeared includes editorial revisions.
ISBN: 9781611097511
ISBN-10: 9781611097511
Publisher: Thomas & Mercer
Publication Date: 09/07/2017 - 12:00am
On Sale: 09/07/2017 - 12:00am
Pages: 347
Language: English
Categories