Once Upon a Time in the Weird West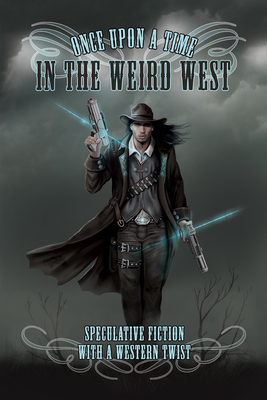 Once Upon a Time in the Weird West
Unavailable
This isn't the same old Wild West. The usual suspects are all present: cowboys, outlaws, and sheriffs. There's plenty of dust, tumbleweeds, horses, and cattle on the range, but there are also magical gems, automatons, elementals, airships… even dinosaurs and genetically modified insects. Roaming among the buffalo and coyotes, you'll encounter skinwalkers, mad engineers, mythical beings cloaked in darkness, and lovers who stay true to their oaths… even beyond the grave. On this frontier are those at the mercy of their own elaborate devices as well as men whose control of time and space provides a present-day vision of the West. There might even be a dragon hidden amongst the ghost towns and wagon trains.
If you like your Westerns with a splash of magic, a touch of steampunk, and plenty of passionate romance between men, these genre-bending tales will exceed expectations. 
Hold on to your hats, cowboys and cowgirls. The West is about to get weird, and you're in for a hell of a ride.
ISBN: 9781634779173
ISBN-10: 9781634779173
Publisher: Dreamspinner Press LLC
Publication Date: 12/16/2016 - 12:00am
On Sale: 12/16/2016 - 12:00am
Pages: 400
Language: English
Categories
Fiction / Romance / LGBT / Gay