A Court of Mist and Fury (A Court of Thorns and Roses #2)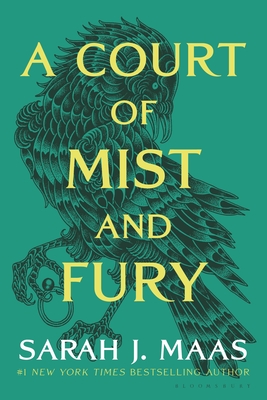 A Court of Mist and Fury (A Court of Thorns and Roses #2)
Likely On Our Shelves
The seductive and stunning #1 New York Times bestselling sequel to Sarah J. Maas's spellbinding A Court of Thorns and Roses.

Feyre has undergone more trials than one human woman can carry in her heart. Though she's now been granted the powers and lifespan of the High Fae, she is haunted by her time Under the Mountain and the terrible deeds she performed to save the lives of Tamlin and his people.

As her marriage to Tamlin approaches, Feyre's hollowness and nightmares consume her. She finds herself split into two different people: one who upholds her bargain with Rhysand, High Lord of the feared Night Court, and one who lives out her life in the Spring Court with Tamlin. While Feyre navigates a dark web of politics, passion, and dazzling power, a greater evil looms. She might just be the key to stopping it, but only if she can harness her harrowing gifts, heal her fractured soul, and decide how she wishes to shape her future-and the future of a world in turmoil.

Bestselling author Sarah J. Maas's masterful storytelling brings this second book in her dazzling, sexy, action-packed series to new heights.
Sarah J. Maas is the #1 New York Times and internationally bestselling author of the Court of Thorns and Roses, Throne of Glass, and Crescent City series. Her books have sold millions of copies and are published in thirty-eight languages. She lives in California with her family.

sarahjmaas.com
facebook.com/theworldofsarahjmaas
instagram.com/therealsjmaas
In 2022, several conservative politicians in Virginia sued Barnes & Noble to try to prevent the sale of this popular fantasy romance novel on the grounds that it violated the state's obscenity laws. It was one of the first lawsuits in living memory to target a private business for the sale of controversial books. The judge dismissed the case, adding that the state's obscenity law itself was likely unconstitutional.