Cactus Jack: Against All Odds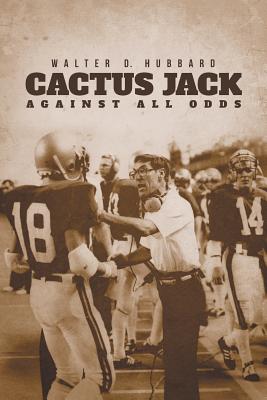 Cactus Jack: Against All Odds
Out of Stock In Store
What sets Jack Mason Carlisle's story apart is the adversity he overcame and the many lives impacted because he did. He constantly coached and taught as if he had something to prove, because he did. After a boyhood accident resulted in the amputation of his leg, the odds were stacked heavily against him to ever fulfill his dream of becoming a coach.
Coach Carlisle was old school. He was tough. Players did not often make his team without first adopting a bit of his personality and a large portion of his commitment. When it came down to a player making his team, talent played second fiddle to just wanting it more than the next guy. The extreme physical demands he put on players stemmed from a philosophy that young people will only do what you make them do and everybody can do more than they ever imagined.
The storyline here is not a distinguished sixty-one-year career or a Mississippi high school football record of 262-70-17, it's the number of hearts changed along the way. Stories and testimonials illustrate how players took their sweat equity with them long after old-school football. Although his teams frequently felt the thrill of victory, Jack's career was more about young people experiencing the true meaning of commitment.