Falsely Accused: Our Journey to Hell and Back With Jesus as Our Guide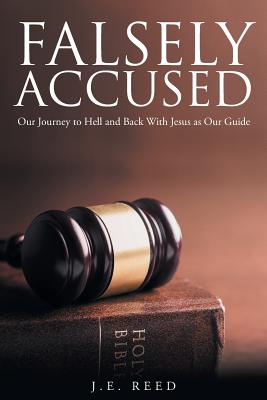 Falsely Accused: Our Journey to Hell and Back With Jesus as Our Guide
Out of Stock In Store (Available to Order)
Prepare to travel a journey with us. This is a true story of what my husband and I consider our trip into hell and back. How it began, how we survived, how we escaped, and how we moved on. Written are my memories of the events and my declaration of the magnificent power of our Living God.
It was a hot July day in the summer of 2011. Nothing unusual, not even the fact that our home was absent of toilet paper, a common occurrence in our life. So one might ask, how can being out of a household item plummet anyone into the most horrendous event they had ever experienced? Here is how a simple routine trip to the store changed our lives forever and how our amazing faith and belief in the promises of our Savior led us and delivered us from the storm.
The book Falsely Accused is a title that will catch your attention, to say the least. But as you begin to read it, you will see how the enemy knows how and where to attack. At every turn in this story, Janie appropriately applies scripture that shows how God works in our trails of life. No matter how deep and dark our trials can become, God, as you will see, is in every facet of our lives and shows Himself to be faithful in the valleys, as well on the mountaintop. Enjoy a sad story that turns into a blessing to all who reads it.

ISBN: 9781635757743
ISBN-10: 9781635757743
Publisher: Christian Faith Publishing, Inc.
Publication Date: 02/27/2017 - 12:00am
On Sale: 02/27/2017 - 12:00am
Pages: 72
Language: English
Categories
Christian Living - Family & Relationships