Living Divorced: The Diary of a Pastor's Daughter-in-Law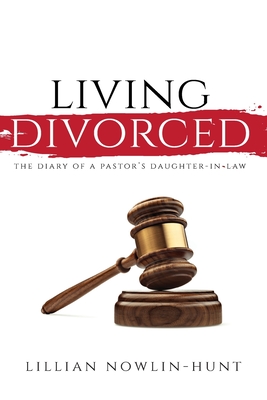 Living Divorced: The Diary of a Pastor's Daughter-in-Law
Out of Stock In Store (Available to Order)
How can I love someone and choose to divorce them?
This is the question at the center of the book you're holding, Living Divorced: The Diary of a Pastor's Daughter-in-Law. Some of your friends, neighbors, peers, church members-yes, even church members-are living a lie; it's possible you are too.
Many look at the exterior of relationships and marriages with no idea what happens behind closed doors. Attempting to hide our pain or to be something or someone we're not, we wear masks. We spend our lives trying to impress or please others, allowing societal pressures to force us to live inauthentic lives to our detriment. It will take Abba, our God and Father, to redirect us.
Divorce is a powerful separation, carrying a tremendous weight for those of us who make that choice. Parents & children, family & friends are all impacted. Look around; somehow, divorce has impacted you also.
ISBN: 9781637698921
ISBN-10: 9781637698921
Publisher: Trilogy Christian Publishing
Publication Date: 03/15/2022 - 12:00am
On Sale: 03/15/2022 - 12:00am
Pages: 394
Language: English
Categories
Christian Living - Family & Relationships