One Line a Day Journal for Teens: Three Years of Daily Reflections and Memories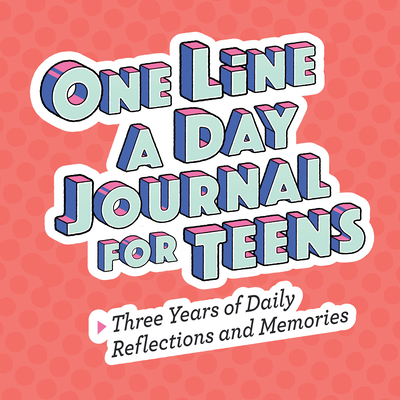 One Line a Day Journal for Teens: Three Years of Daily Reflections and Memories
Out of Stock In Store
Help a teen express themselves daily
A teen's day is filled with complex feelings, thoughts, and moments worth remembering. This one-line-a-day journal offers them a safe place to capture a short, focused reflection that they can return to year after year to see how they've grown day by day.
What sets this one-sentence-a-day journal apart:
Inspiring quotes--Uplifting words from modern artists, public figures, and some of history's biggest thinkers will help keep their creative juices flowing and reveal new ways to see the world.
Routine building--Writing one line a day is an easy first step Your teen can start a journaling habit as they learn to express themselves and find their voice.
Ready when they are--No need to wait until January 1st to start writing. With the journal's flexible design, teens can begin any day of the year and still share three years of thoughtful insights and memories.
Give a teen the gift of self-reflection and exploration through this simple daily journal.