Brain Games - To Go - Code Breaker: Decode, Decipher, and Solve Hundreds of Puzzles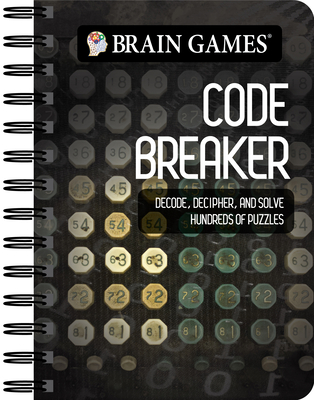 Brain Games - To Go - Code Breaker: Decode, Decipher, and Solve Hundreds of Puzzles
Break codes to solve puzzles
Includes more than 230 puzzles.
Puzzle types include: cryptograms, anagrams, acrostics, code-doku, cryptoku, codewords, and more.
These puzzles keep your brain active and engaged, testing your verbal, logic, and visual skills.
Answer key in the back of the book.
Spiral bound, 256 pages.
These challenges aren't just enjoyably devious--they're also great activities to help you sharpen your powers of logic, memory, and perception
ISBN: 9781640305922
ISBN-10: 9781640305922
Publisher: Publications International, Ltd.
Publication Date: 05/01/2020 - 12:00am
On Sale: 07/15/2019 - 12:00am
Pages: 256
Language: English
Categories