Building the Dream: History of the Bowling Green Corvette Plant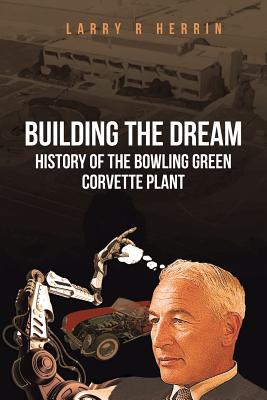 Building the Dream: History of the Bowling Green Corvette Plant
Out of Stock In Store
Corvette is an icon. For most of its history it was built in Bowling Green, Kentucky. The author, a forty-one year veteran of GM, spent twenty-four years working in various engineering and management positions from facilities to quality where he retired as Quality Assurance Manager.
Never before has a comprehensive history been written of the place where Corvettes are assembled. The title reflects what took place in the Bowling Green Assembly Plant. One high level manager often referred to Building the Dream, and essentially the plant built hundreds of thousands of dreams over the years.
The text contains philosophical, historical, methodical, biographical and some fictional information to provoke thought. The genre of each is intermingled so as to never bore the reader.
Many names are mentioned. Mini-biographies are included for the most unique regardless of job level. They all were part of building the dream, and the assembler was as necessary as the manager.
Venture now into the place were dreams are built
ISBN: 9781641142779
ISBN-10: 9781641142779
Publisher: Christian Faith Publishing, Inc.
Publication Date: 03/19/2018 - 12:00am
On Sale: 03/19/2018 - 12:00am
Pages: 426
Language: English
Categories